The Real Nude Beach Body Positive Photography Project: Interview with Laura
Meet Laura, the 7th participant of my series, The Real Nude Beach Photography Project, which took place at Gunnison Beach in 2017. Laura had her first social nude experience at the beach, which felt a little less intimidating for her after having already embraced topfreedom in NY. She was introduced to Gunnison through a bisexual / poly group and has never looked back. Learn more about Laura in our interview below!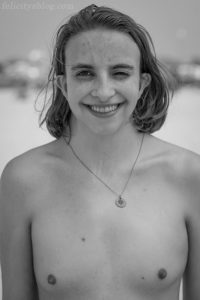 Name: Laura
Age: 24 years old
Lives in Warren, NJ
What are your favorite hobbies?
I work at a day program for adults with autism and developmental disabilities. Hobbies include reading, writing, and arguing about politics.
How often do you visit Gunnison Beach?
Several times a season.
Why do you visit the nude beach?
It's just more fun. Also, don't need to buy bathing suits or worry about awkward tan lines.
What made you decide to visit the beach for the first time? How would you describe your first experience?
There was a bisexual / poly meetup and it sounded fun. I'm already someone who goes topless where I can, so it wasn't a big stretch. That said, I was a bit anxious and it took me about 30 minutes before getting totally naked for the first time.
Do you feel that your sexual orientation affects your experience of the beach?
I'm bisexual, so it just means more potential partners in general. Mostly though, it provides a community of people with similar experiences and is a safe space.
What do you like about Gunnison?
Everyone you meet is super welcoming! I've met several friends there; it's just an honest environment.
Do you identify as a nudist or naturist? Why or why not?
I've never really thought about it, but no.
Has visiting the nude beach changed the way you feel about yourself and / or your body?
It has definitely made me more comfortable with my body; particularly more accepting of pubic hair. I also used to hate having a small chest, until I started going topless in NY a few years ago, and visiting the nude beach has further boosted my confidence with myself.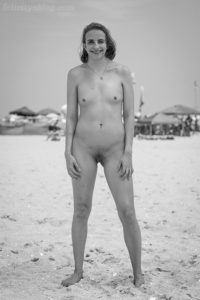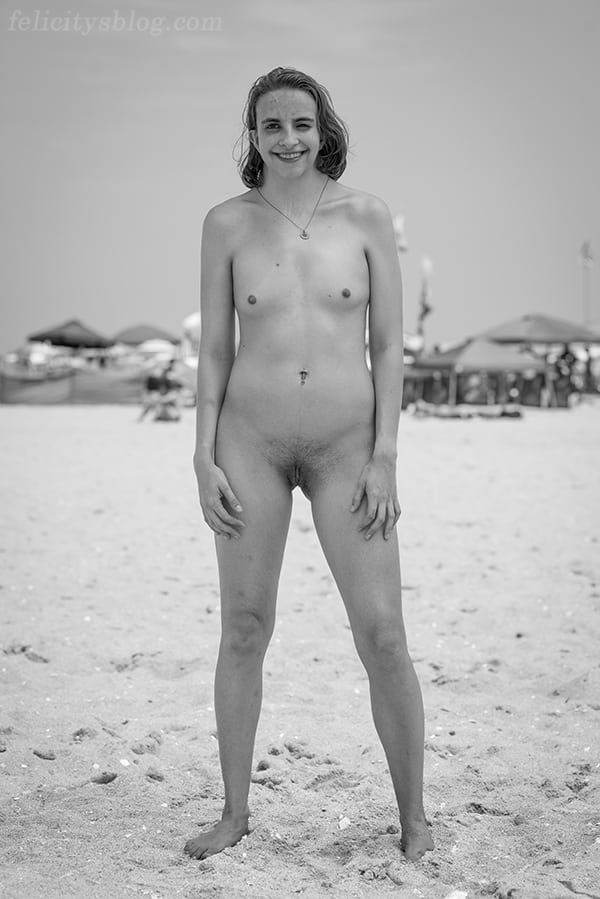 Has visiting the nude beach changed the way you perceive and interact with others?
I'm generally very shy and reserved, but it's always been easy to talk to people when you meet them while nude…like, there's just no secrets. It has made me less judgmental as well.
Has visiting the nude beach had an impact on your life in any significant way?
It has expanded my social network and introduced me to new lifestyle perspectives (meeting poly people).
What would you say to people who claim that the only people who visit the nude beach are the ones you "don't want to see naked"?
Tell them they're flat out wrong. There is literally every body type and skin tone represented at Gunnison.
Do you ever feel unsafe or intimidated at the nude beach? Do you ever worry about gawkers or people being there for the wrong reasons?
Not at all.
Do your friends / family know you go to Gunnison? Who do you visit the beach with, if anyone?
Yes. My mom thinks it's weird, but my friends are the ones I go with!
Why do you think nudity is so controversial in America?
We've never gotten over repressive puritan ethics. It's really the issue of people feeling comfortable and claiming their own bodies, because sex is used to sell everything, but you can't acknowledge it.
This interview for the Real Nude Beach Body-Positive Photography Project was published by Felicity's Blog.