The Real Nude Beach Body Positive Photography Project: Interview with Amy
Introducing Amy — She is one of many participants in our Real Nude Beach Photography Project that took place at Gunnison Beach in New Jersey. Amy is so dedicated to the beach that she drives 4 hours, all the way from Virginia, to get there! In this interview, she talks about how the beach has affected her confidence and why she prefers Gunnison over any other beach. Check out the interview below!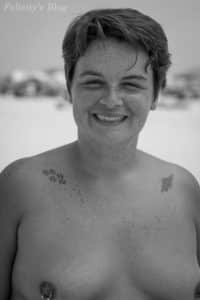 Name: Amy
Age: 34 years old
Lives in Fairfax, Virginia
Sexual orientation: straight
What are your favorite hobbies?
LVT, hiking, camping, watching TV and movies.
How often do you visit Gunnison Beach?
I try to at least once a month.
Why do you visit the nude beach?
I love the freedom of being naked and I get to do that there. I travel 4 hours both ways to go to Gunnison from where I live now in Virginia because it's my favorite place on Earth and I would rather be there with my friends, free to be nude, than anywhere else!
What made you decide to visit the beach for the first time? How would you describe your first experience?
A guy didn't believe I would get naked for $100 in a public place so he brought me there and paid me to get naked. It was the easiest 100 dollars I ever made cause I loved it.. It was so much fun the first time and I met friends who I am still friends with now.
Do you identify as a nudist or naturist? Why or why not?
Yes I do because I enjoy the freedom of not wearing clothes.
Has visiting the nude beach changed the way you feel about yourself?
I've always been a confident person but never to be nude in public so it does give me a new level of confidence when I get to do it there. I visit other public nude places now because of that.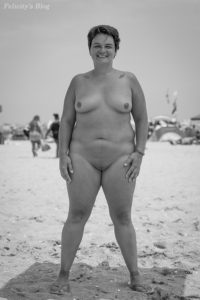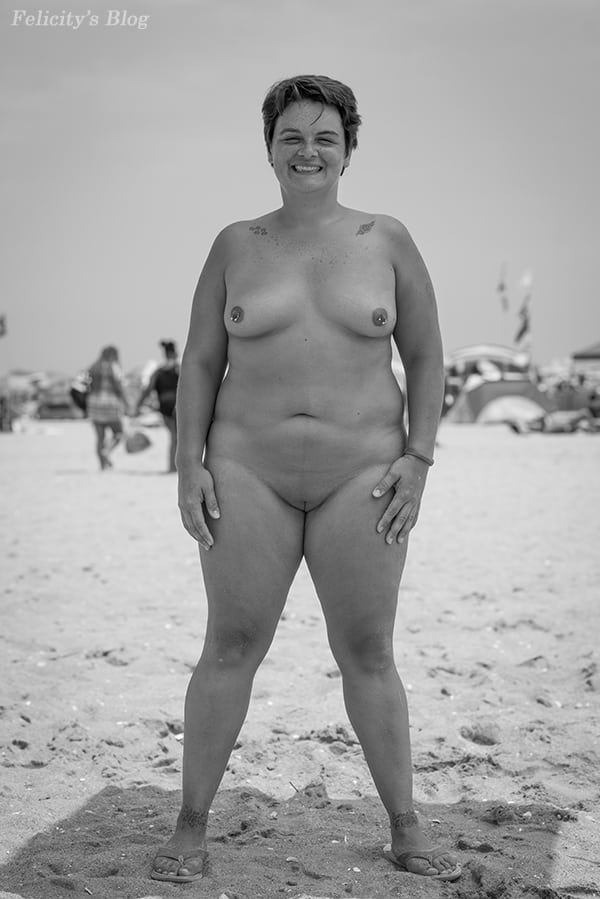 Has visiting the nude beach changed the way you perceive and interact with others?
I am so much more comfortable meeting and talking to people when we are all naked and I love it.
Does the nude beach ever feel like a sexual environment to you at all?
No. I love that it's not sexual and I don't feel any sexual pressure there.
What would you say to people who claim that the only people who visit the nude beach are the ones you "don't want to see naked"?
I would laugh at them because there are so many different people from so many walks of life at the beach. Plus if they are coming just to look at people they shouldn't come. Come for the freedom to be naked yourself and don't care who else is naked there.
Do you ever feel unsafe or intimidated at the nude beach? Do you ever worry about gawkers or people being there for the wrong reasons?
I have never felt unsafe or intimidated but there are always gawkers and I just don't pay them any mind.
Do your friends / family know you go to Gunnison? Who do you visit the beach with, if anyone?
They do. I check in all the time and I usually bring friends or my poly partners.
Why do you think nudity is so controversial in America?
Because we have all been told from a young age that it's not acceptable. It's a social problem that we have developed and we keep passing on to the future generations. We came into this world naked and there is nothing wrong with enjoying the human form unclothed.
This interview for the Real Nude Beach Body-Positive Photography Project was published by Felicity's Blog.